History of Guilden Sutton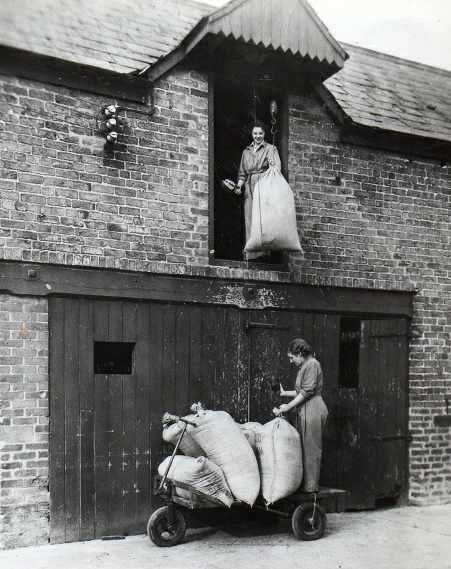 Artur Willis photo gallery
A collection of 500 annotated photographs showing Guilden Sutton from the 1920's to the 1970's. Goto the archive
The Growth of a Township
A further account of the parish of Guilden Sutton by H Arthur. This little gem of a book about the history of Guilden Sutton can be found at various places around the village including the history society. View here
This History of Guilden Sutton section of the website is in the process of being developed. Please contact the website if you would like to help or add info
Guilden Sutton was mentioned in the Domesday Book. Legend has it that the parish has always been "off the beaten track", with Roman Roads running close by. Indeed there is a delightful story that Cromwell's men were unable to find it when they sought to punish the Royalist settlement, and that missing Chester plate is buried under an unspecified oak tree.Actual historic finds have been few: a bronze coin of Licinius I (AD307-324) found behind the Bird in Hand, a mediaeval lead spindlewhorl, four 17th cent. swords found in a house cellar, and a cannon ball.
A church was probably built in the 12th or 13th cent. The earliest register of births, marriages and deaths dates back to 1595; the Achdeacon's corrections Books, recording the proceedings of church courts, refer to "Edward Dutton and Margaret his wife" beng absent from church in 1673 and the churchwardens' accounts reveal that 10s 6d (52.5p) purchased a coffin for Joseph Joynson in 1744.
---
In the mid 18th cent, the parish consisted of 12 farm houses and eight cottages. Always an agricultural community, the parish had the services of a man to prevent cattle straying. The church was much damaged by a great storm in 1802 and was rebuilt. By 1810, the village was growing and had 24 houses and 120 people, increasing to 42 houses and 234 people 60 years later, including farmers, a blacksmith, a tile and brick maker, two boot and shoe makers, a painter and a bricklayer. The Methodist Chapel was built in 1873, the original village school in 1891, and the present church hall in 1916.
---
In 1964, the Rev H A Clarke said in his history of the parish "Owing to the mechanisation of agriculture, the proportion who work on the land is very small indeed. It is in fact a dormitory village .... it is still rural but it is no longer an agricultural community as it was for many centuries. It will certainly grow in years to come but let us hope it does not cease to feel like an English village".
Half a century on, the same can be said.
---