St John's Church Hall
Available for hire - details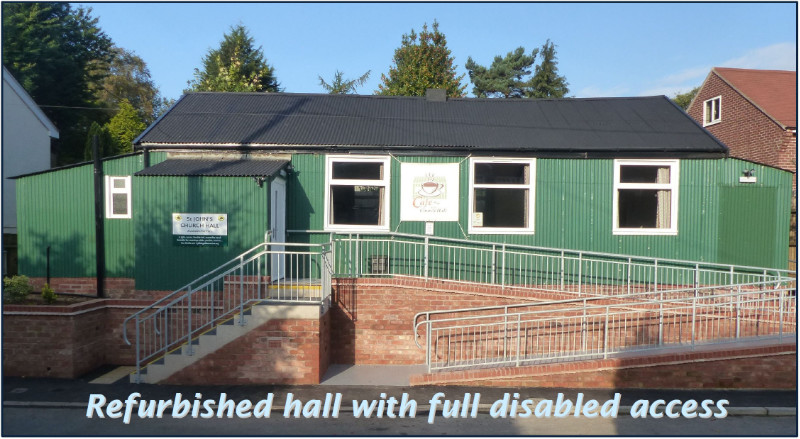 St John's Church Hall in Church Lane, Guilden Sutton is available for hire by members of the community.
Following an extensive refurbishment and upgrade in 2017 the hall is an excellent venue for activities such as: parties for all age groups; meetings; clubs; courses; physical exercise groups such as dance, keep fit, yoga or pilates, activities requiring good natural light such as art and craft; games such as bridge and children's activities including toddler groups.
Main Hall
The main hall is an ideal size for family parties and many community activities. It is equipped with 50 comfortable, cushioned, stackable chairs and collapsible tables each seating 4 or 8 people. The hall is well-heated and is fully double-glazed so can provide a cosy environment in the coldest of weather. It has excellent ambient, natural light through its 7 large windows (as well as having ample strip lighting) making it an attractive venue for art and craft activities (the Cestrian Art group has been meeting regularly in the hall for many years). The hall provides easy access into the toilet and the kitchen (from which serving hatches open directly into the main hall).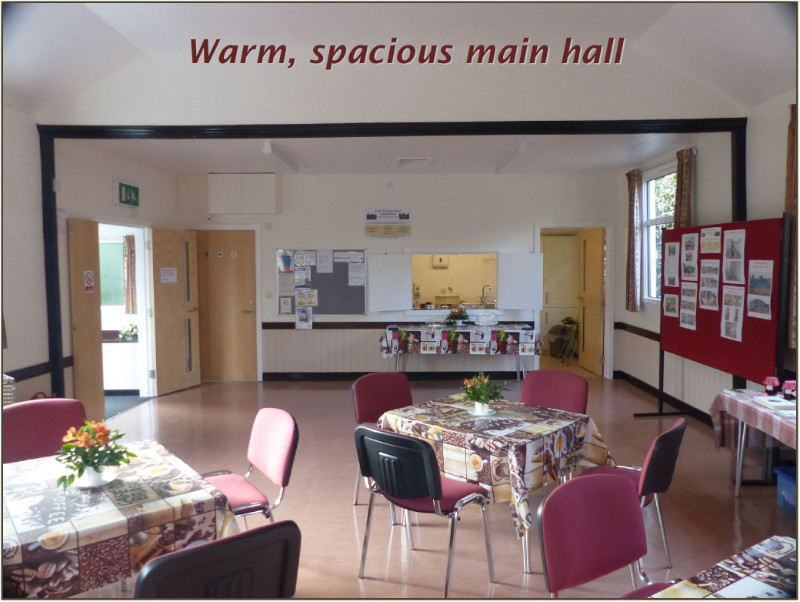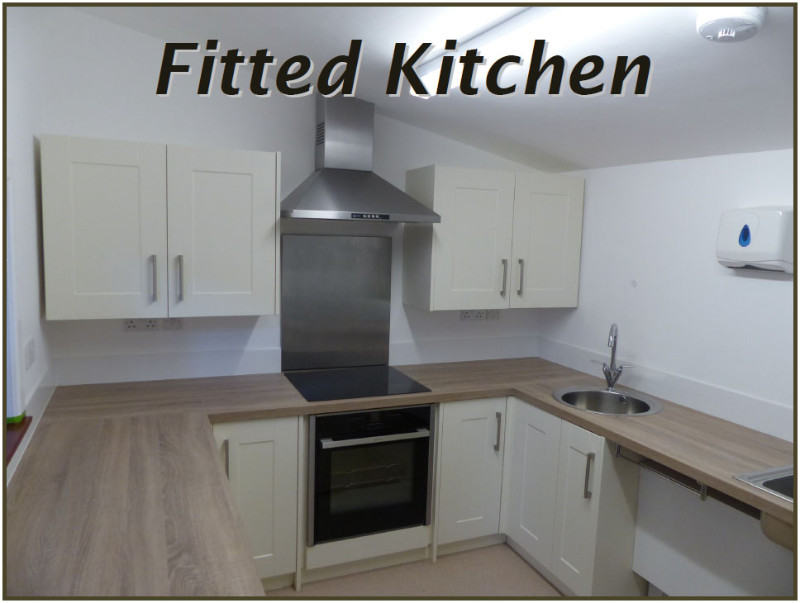 Kitchen
The hall has a modern, fitted kitchen with ample worktop space and no less than 3 sinks. There is a small fridge and cooking facilities include an electric fan oven, an electric induction hob, a microwave oven and several electric kettles. Basic cooking implements and pots and pans are provided as are cutlery, mugs, cups and plates.
Food and drinks can be served though the double hatch directly into the hall.

Toilet
The toilet is accessible to wheelchair users and has been designed and equipped to fully meet their needs. It also has a fold-down baby-change unit and ample hand-washing and drying facilities.
Easy Access
The upgrade in 2017 furnished the hall with both stepped and ramp access, the latter allowing easy entry for wheelchair users and pushchairs through the extra-wide doors. The kitchen and toilet are also designed to be accessible to wheelchair users (see below).

Hiring the Hall
Hire charges are £4.75 per hour from 9am to 6pm and £7.75 per hour from 6pm to 11pm. There is a minimum 2 hour hire period and a £50 refundable deposit is required at the time of booking.